IQ Enterprise Connectivity Suite
OPTIMIZING INFUSION DELIVERY AND SAFETY WITH COMPREHENSIVE INTEROPERABILITY
IQ Enterprise Connectivity Suite transforms infusion pumps from standalone devices to a comprehensive medication delivery support solution for your entire hospital. Comprehensive interoperability helps you more easily capture, access and interpret infusion data to improve therapy delivery, improve economic outcomes and help reduce the risk of patient harm.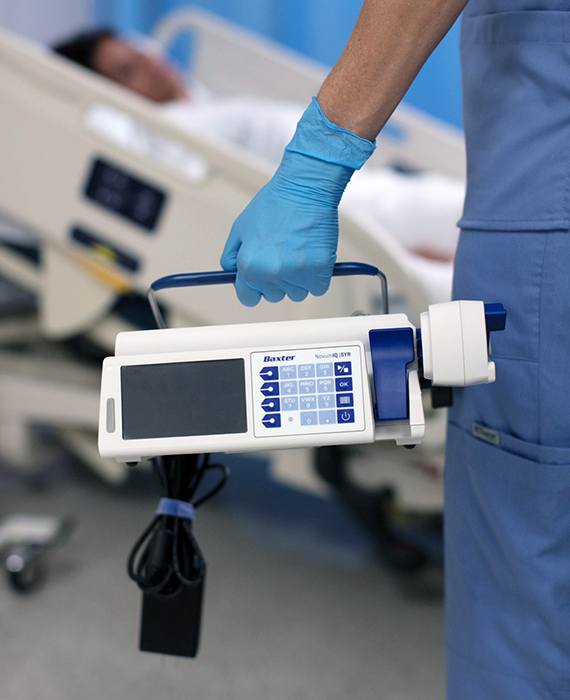 AT THE CENTER OF PATIENT CARE
IQ Enterprise Connectivity Suite seamlessly connects your EMR with the industry-leading innovation of Baxter's infusion technology across the continuum of care. The integrated platform houses components that enhance the safety and simplicity of infusion delivery, including:
Auto-programming
Auto-documentation
Alarm routing
Wireless drug library distribution
Over-the-air firmware updates
Tagless asset tracking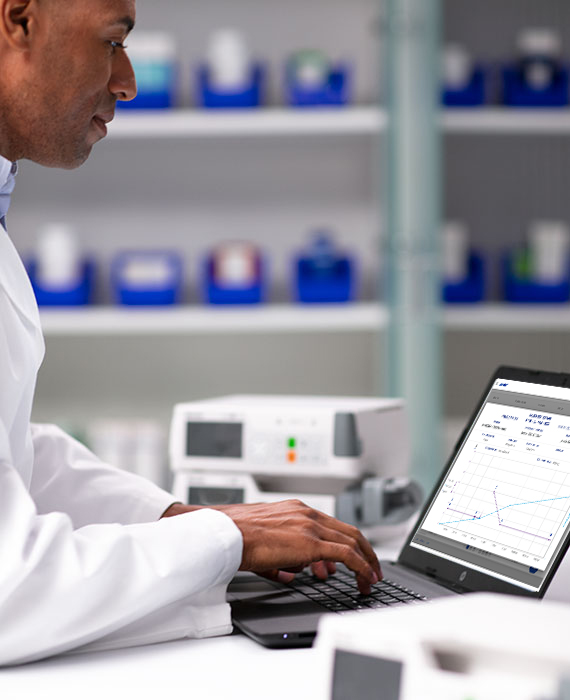 MORE ACCESSIBLE, ACTIONABLE INTELLIGENCE
IQ Enterprise Connectivity Suite eliminates the need for dozens of complicated Continuous Quality Improvement (CQI) reports by delivering actionable, graphical reports that inform intelligent clinical decision-making.  
At-a-glance infusion data simplify pump utilization insights to help identify errors and outliers for timely intervention
Flexibility to analyze data across care area, location or health system
Drill-down capabilities through Baxter's exclusive Infusion Story software provide flexibility and control of the information you need to drive continuous improvement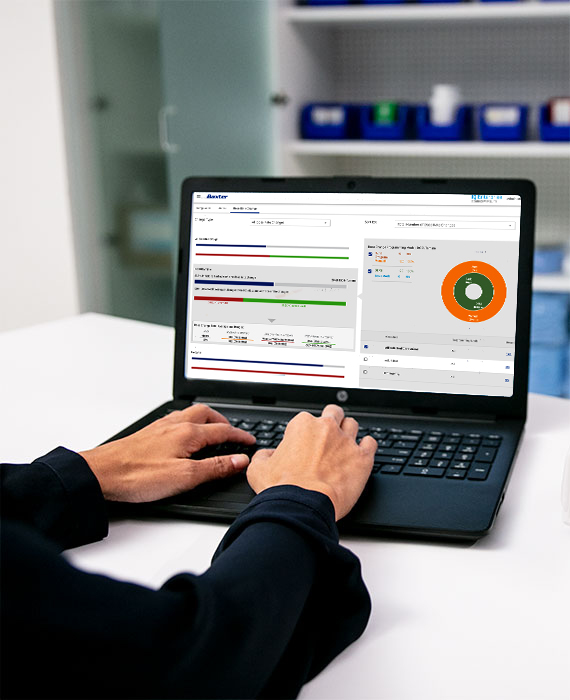 ADAPTIVE SOFTWARE THAT UNIQUELY FITS YOUR ORGANIZATION
Only IQ Enterprise Connectivity Suite can match the size and unique structure of your organization, from the smallest hospital to the largest health system.
Implement, customize and manage your infusion software using the unique Enterprise Hierarchy feature to manage drug libraries, run reports and make decisions in a way that matches your organization structure
Supports your entire health system by offering the highest capacity for connecting multiple devices on your hospital network to a single application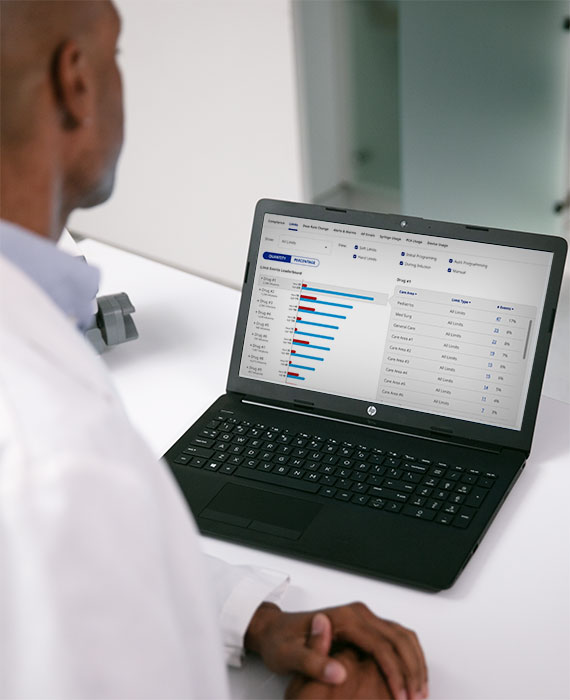 SECURITY YOU CAN RELY ON
IQ Enterprise Connectivity Suite was built to meet the most rigorous cybersecurity testing to provide a higher level of protection for infusion data on your healthcare IT network. The software leverages a multilayer, defense-in-depth design approach and the latest in cryptographic technologies.
The UL 2900 validation process ensures secure product development processes, design and testing.
For safe and proper use of the products mentioned herein, please refer to the appropriate Operator's Manual or Instructions for Use.
Baxter, Dose IQ, IQ Enterprise, Novum IQ and Spectrum IQ are trademarks of Baxter International Inc. or its subsidiaries.