Integrated Clinical Software Solutions
ADVANCING THE INTEROPERABILITY AND DATA INSIGHTS THAT DRIVE TODAY'S HOSPITALS
The advanced clinical software solutions integrated with Baxter's smart pump platforms are a critical component of our ability to deliver the elevated safety and enhanced user experience our customers expect from our infusion products. Our enterprise-level digital solutions are part of Baxter's integrated approach to continually driving improved clinical outcomes and providing total value for hospitals, today and tomorrow.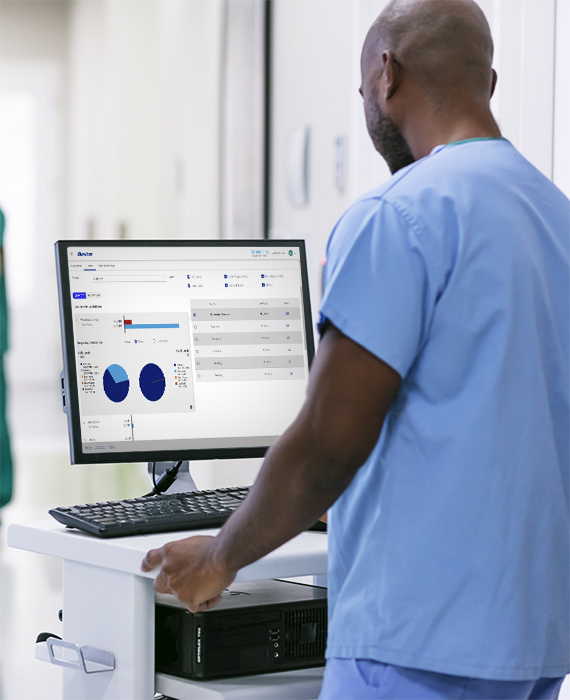 IQ ENTERPRISE CONNECTIVITY SUITE: INSIGHTFUL INFUSION ANALYTICS AND INTEGRATION PLATFORM
A scalable application designed to fit organizations from small standalone facilities to multi-hospital enterprises, Baxter's IQ Enterprise Connectivity Suite acts as the intelligence center of your hospital system. It seamlessly connects EMR and other hospital information systems with the industry-leading innovation of Baxter's smart pumps, drug library and supportive technologies across the continuum of care to help improve therapy delivery.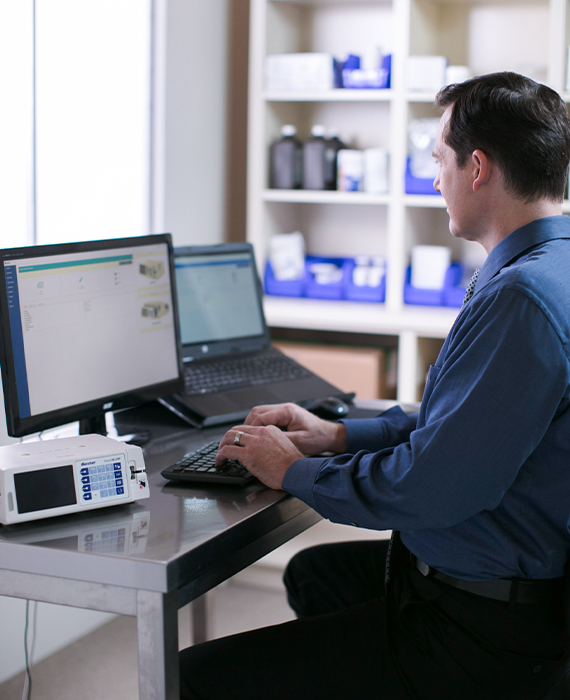 DOSE IQ SAFETY SOFTWARE: ADVANCING DRUG LIBRARY COMPLIANCE, EMR INTEGRATION AND SAFETY
A drug library with included safety limits is essential to identifying potentially harmful infusion errors. Built into all of our smart pump platforms, Dose IQ Safety Software is Baxter's industry-leading drug library and dose error reduction software.
Dose IQ software leads the way in helping to reduce the risk of patient harm with advanced safety technology that no one else offers.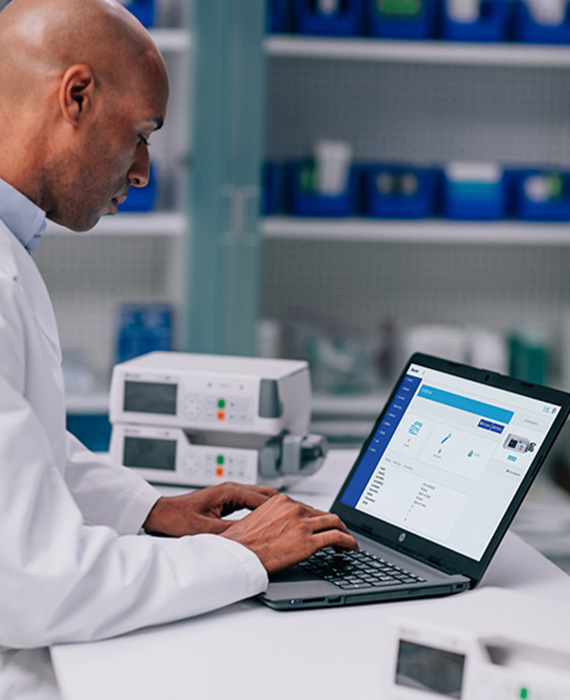 FDB: STANDARDIZING DRUG LIBRARY DEVELOPMENT
Baxter partners with FDB Infusion Knowledge Base, an industry leader in efficiently creating evidence-based infusion pump drug libraries for LVP and syringe medications.
FDB provides an expert-reviewed, evidence-based drug library and helps facilitate the implementation of smart pumps in your facility by standardizing practice and reducing time and effort developing the drug library.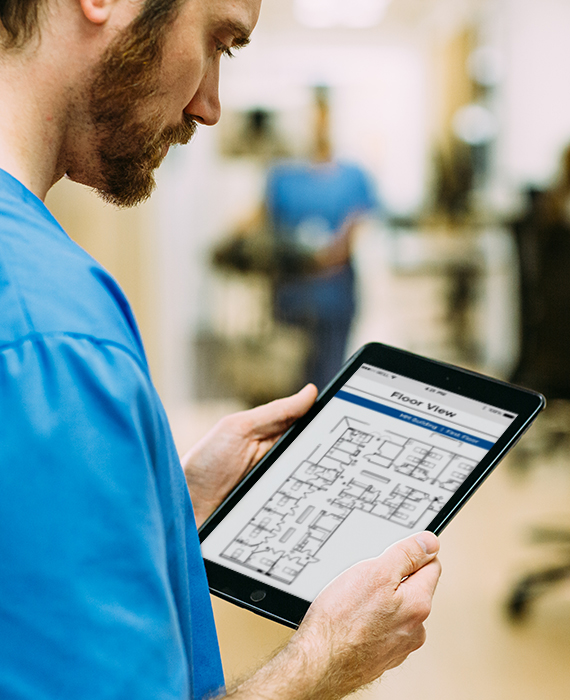 ASSET TRACKING: LESS TIME SEARCHING, MORE TIME WITH PATIENTS
Approximately one-third of nurses spend 1 hour or more per shift looking for equipment.1 Only Baxter infusion systems have built-in Tagless Asset Tracking capabilities, which allows clinicians to efficiently locate and track the status of pumps throughout the facility via PC, tablet or smartphone. This end-to-end Tagless Asset Tracking system is exclusive to Baxter infusion pumps, and requires no external tag or interface to a third-party, real-time location system.
For safe and proper use of the products mentioned herein, please refer to the appropriate Operator's Manual or Instructions for Use.
Baxter, Dose IQ, IQ Enterprise, Novum IQ and Spectrum IQ are trademarks of Baxter International Inc. or its subsidiaries.