Backed by more than 85 years of experience1 and delivering more than 1.4 billion infusions annually worldwide with our products,2 Baxter has elevated infusion therapy by continuously bringing leading innovations to the market. This track record, along with our roadmap of product innovation, reflects our commitment to future infusion therapy technology.
Baxter brings an award-winning heritage of experience to deliver market-leading infusion systems innovation.
500K
Baxter has successfully implemented 500K devices in 40+ countries3
420M+
Every year, 420M+ infusions are delivered by Baxter's smart infusion systems4
5M+
Every year, 5M+ infusions for oncology, antibiotic therapy and pain management are delivered via Baxter elastomeric pumps4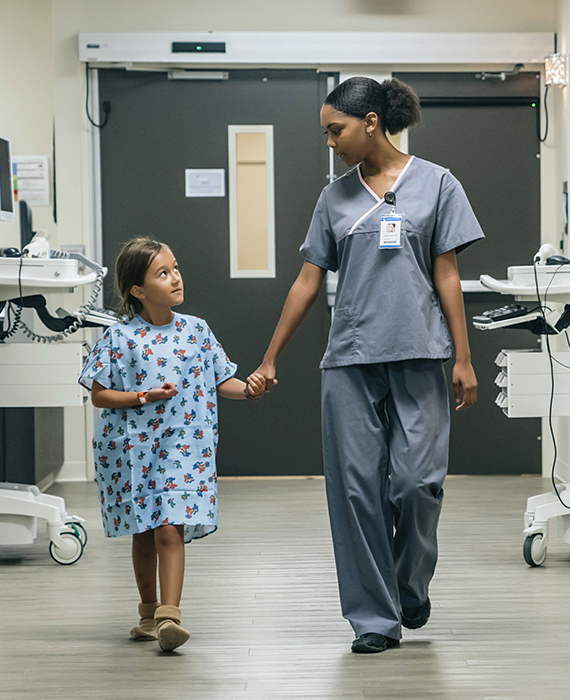 DELIVERING INNOVATION FOR TODAY – AND TOMORROW
Baxter is driving toward a truly integrated approach to helping eliminate preventable harm and personalizing therapy as it relates to the delivery of infusion medications. 
This starts with our innovative pump platforms that lead the market in ease-of-use and patient safety, and integrates cutting-edge clinical software capabilities. Together these innovations advance the interoperability and data insights needed in today's hospitals. Our advancements in EMR integration, and enterprise-level technologies like IQ Enterprise Connectivity Suite and Dose IQ Safety Software, support today's healthcare facilities in quality improvement initiatives and create an outstanding experience for clinicians and patients.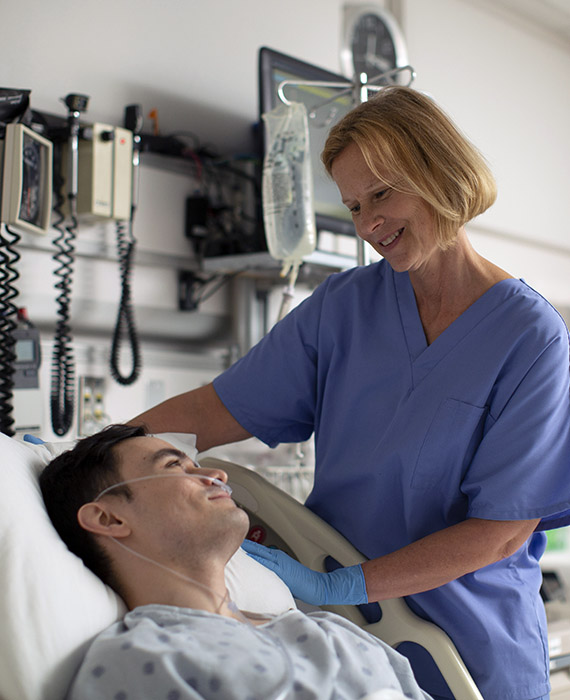 ACCELERATING OUR IMPACT IN MEDICATION DELIVERY
Intravenous therapy touches virtually every patient in the acute care setting. Baxter provides industry-leading products across the entire infusion therapy process. We are well positioned to execute against the vision of eliminating preventable harm and personalizing therapy.
We are also developing advancements that will take infusion therapy to a new place in the future. This includes the integration of patient monitoring technologies to continue to shift treatment away from a protocol-driven, one-size-fits-all approach towards individualized clinical decisions. Baxter is also investing in partnerships that will advance our capabilities in artificial intelligence (AI) and allow us to develop next-generation safety software utilizing AI.
Baxter delivers more innovation to the market today, with a continued commitment to future innovation through advanced patient monitoring and AI capabilities.
Comprehensive patient safety is the core consideration of every innovation we develop, reflected in our industry-leading drug library compliance, push toward making true EMR integration more achievable, and one-of-a-kind safety features.
Titration Error Prevention software protects even the highest risk infusions
Dose or rate changes are among the most common interactions on an infusion pump, accounting for a reported 90% of pump interactions on high-alert infusions.5 Only Baxter infusion systems have the Dose Rate Change feature that intercepts dose rate changes beyond upper- and lower-dose limits.6
On-screen barcoding improves auto-programming compliance
Only Baxter infusion systems provide an on-screen barcode with scan prompts to provide safety and efficiency during auto-programming7 and simplify pump association to the EMR, adding another layer of protection for patients.
Confusing channels is a thing of the past
Only Baxter infusion pumps offer unique Line Check Notification technology, with an on-demand visual indicator on the pump to communicate which pump is associated with which medication, designed to reduce the risk of channel confusion when managing multiple IV infusions.
For safe and proper use of the products mentioned herein, please refer to the appropriate Operator's Manual or Instructions for Use.
Baxter, Dose IQ, IQ Enterprise, Novum IQ and Spectrum IQ are trademarks of Baxter International Inc. or its subsidiaries.