BREAKTHROUGH TECHNOLOGY DRIVES UNPARALLELED USER EXPERIENCE
Our robust infusion portfolio is designed to meet the varied needs of different markets and healthcare facilities, but all share the core hallmarks of Baxter's leadership in the field of infusion delivery, including our industry-leading drug library compliance, unmatched ease of use, and forward-looking integration and efficiencies. Through our Infusion Technology Suite, Baxter is committed to continued advancements in the future, bringing together user-focused simplicity and breakthrough technologies that deliver on our vision to help eliminate preventable harm and truly personalise therapy.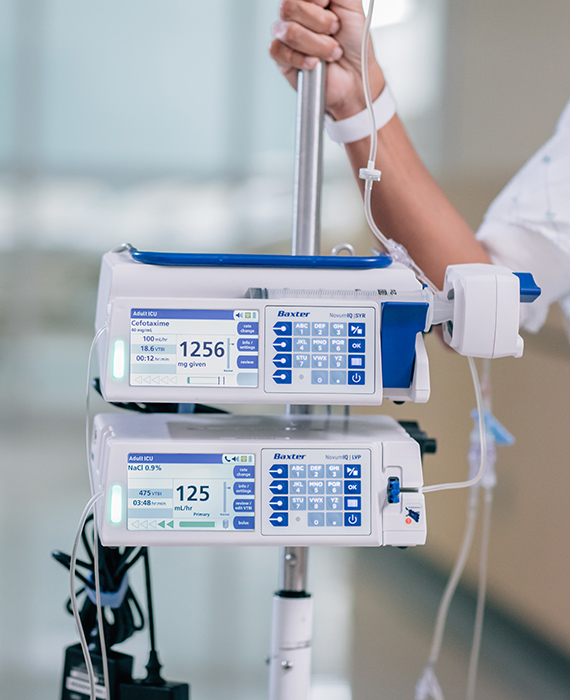 NOVUM IQ INFUSION PLATFORM
The Novum IQ Infusion Platform brings together Large Volume and Syringe pumps, IQ Enterprise Connectivity Suite and web-based Dose IQ Safety Software to drive the continuous evolution of smart pump technology, with the unparalleled user experience you expect from Baxter.
Built on the smart and trusted technology of Baxter's infusion platforms, the Novum IQ platform is one of today's safest medication administration experiences, while continuing to advance features and functionality to meet our customers' evolving needs.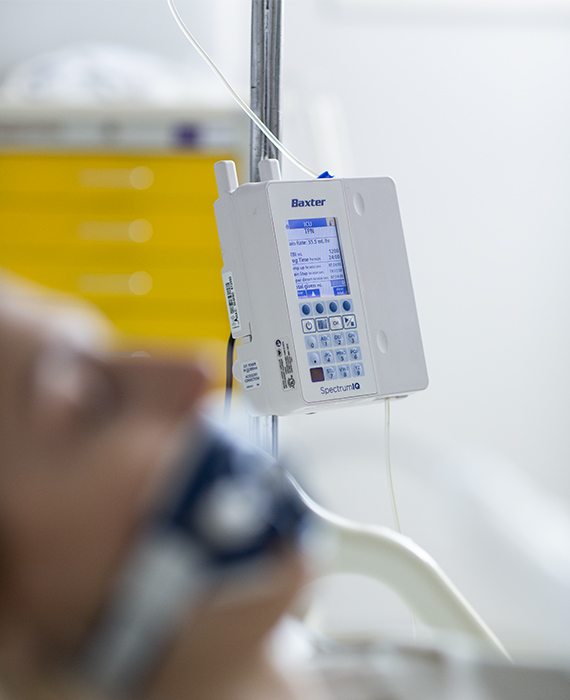 SPECTRUM IQ INFUSION SYSTEM
Surrounding the infusion process with safety measures, the Spectrum IQ Infusion System strives to set a new standard of care in the medication administration process, while also offering a simple, standardized user experience to help reduce human programming errors.
For safe and proper use of the products mentioned herein, please refer to the appropriate Operator's Manual or Instructions for Use.
Baxter, Dose IQ, IQ Enterprise, Novum IQ and Spectrum IQ are trademarks of Baxter International Inc. or its subsidiaries.