Spectrum IQ Infusion System
DEMAND MEANINGFUL OUTCOMES WITH ELEVATED INTEROPERABILITY AND SAFETY
The Spectrum IQ Infusion System revolutionizes the traditional idea of an integrated smart pump. Building on Baxter's industry-leading drug library compliance and ease of use, the Spectrum IQ system fully integrates with your EMR, adding another layer of safety to your infusions and providing immediate and measurable results to health systems and the patients they serve.1
IMAGINE SIMPLIFIED INTEGRATION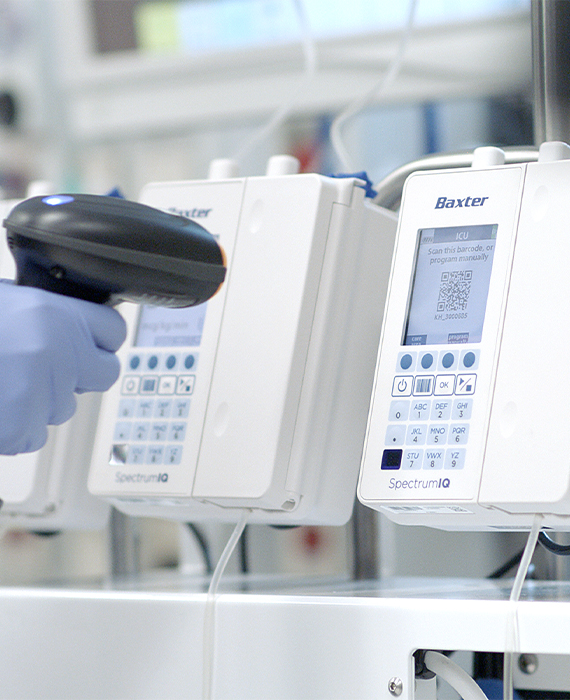 BRINGING SMART PUMP INTEGRATION TO LIFE
From the moment the barcode is scanned, the Spectrum IQ system puts the patient at the center of the infusion experience. The Spectrum IQ system is the first fully integrated smart pump with an on-screen barcode for simplified pump association to the EMR, adding another layer of protection for patients.
Alongside Baxter's exclusive Line Check Notification technology, auto-documentation capabilities, and the broadest range of auto-programming workflows and feature sets available on the market, the Spectrum IQ system offers a simple, yet sophisticated and standardized user experience to help eliminate human programming errors.
Connect the Spectrum IQ system to your EMR, so you can connect with your patient.
Full EMR integration allows for auto-programming and auto-documentation to improve standardization of infusions, reduce clinician burden and help protect patients.
ELEVATE SAFETY EXPECTATIONS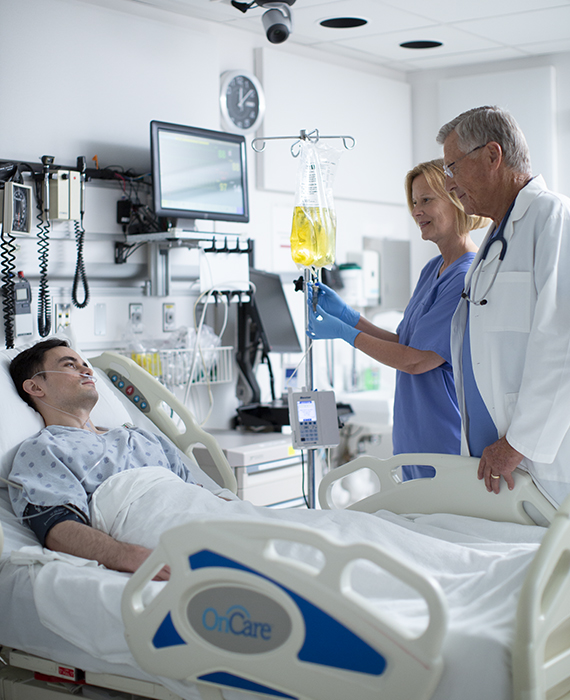 ON THE LEADING EDGE OF DRUG LIBRARY COMPLIANCE
The Spectrum IQ Infusion System is designed to make drug library compliance, protection for high-risk infusions and auto-programming consistently achievable.
The Spectrum IQ system's ease of use revolutionized drug library compliance, allowing customers to reach 97% compliance within one month of implementation.2 And with Baxter's exclusive Dose Rate Change technology, the Spectrum IQ system safeguards even the highest risk infusions by intercepting incremental dose rate changes beyond traditional upper- and lower-dose limits – another layer of safety to help clinicians protect their patients.
Safeguard every high-risk infusion with Dose Rate Change technology.
80%
About 80% of all deaths from medication errors are caused by some 20 high-alert drugs3
90%
90% of pump programming events on high-risk infusions are dose or rate changes4
8 ERRORS
8 potential medication errors per day, per hospital are intercepted with Baxter's Dose Rate Change technology4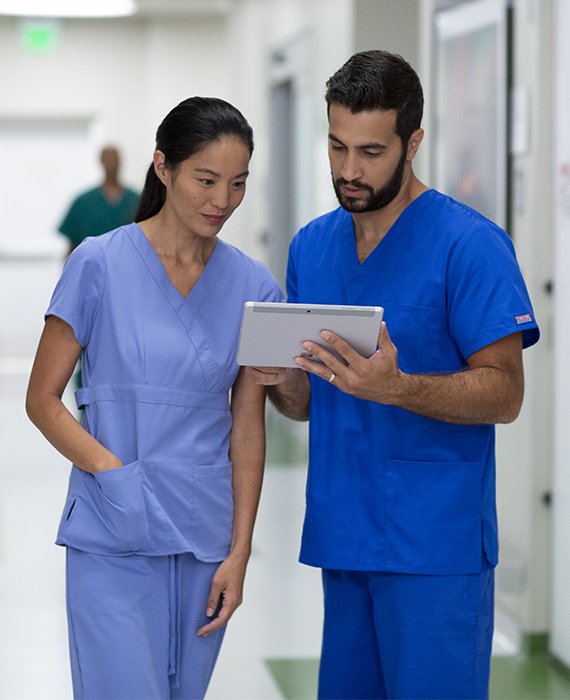 ACHIEVE IMMEDIATE AND MEASURABLE IMPACT
The exclusive Baxter technologies built into the Spectrum IQ system help achieve measurable results by covering the entire medication process: from finding an infusion pump with Tagless Asset Tracking, to automating infusion analytics.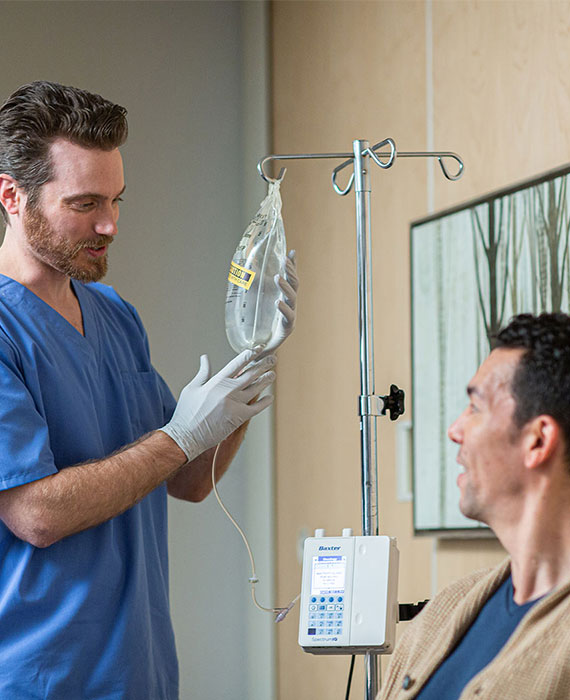 ENHANCE USER EXPERIENCE WITH INTUITIVE ENGINEERING
With intuitive workflows, exclusive on-screen prompts to confirm IV infusion tasks, and line management technology, the Spectrum IQ system is designed to guide the user though the infusion programming process safely and efficiently.
The Spectrum IQ system also uses Baxter's Standard Set Technology. Designed to allow clinicians to easily switch from gravity and pump applications without changing sets, Standard Set Technology reduces teardowns and standardizes IV sets across the hospital.
For safe and proper use of the products mentioned herein, please refer to the appropriate Operator's Manual or Instructions for Use.
Baxter, Dose IQ, IQ Enterprise, Novum IQ and Spectrum IQ are trademarks of Baxter International Inc. or its subsidiaries.